We're the dream-team of podcast matchmakers you've been looking for.
We're natural-born networkers, and we want to help you share more of your genius with the world.
We're here to help you use podcast interviews to fast-track the know, like and trust process with an audience that's engaged and ready to buy — all while you also get to make real and lasting connections with other leaders in your field.
All you need to do is show up and share your brilliance.
Our Clients Guest on Podcasts Like…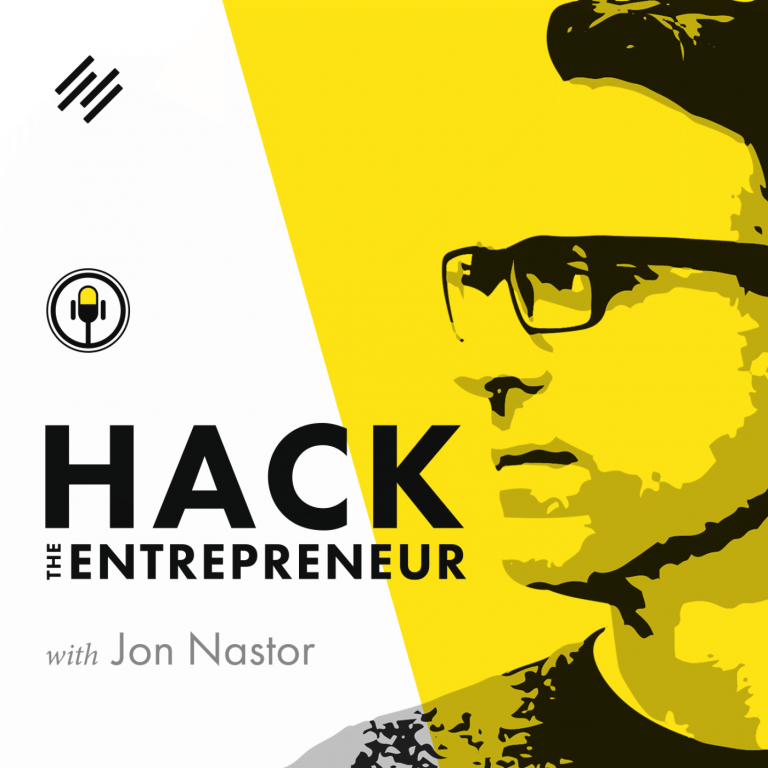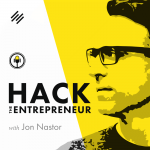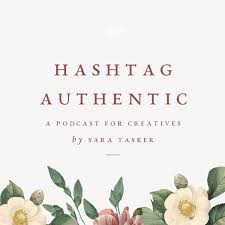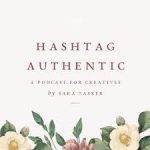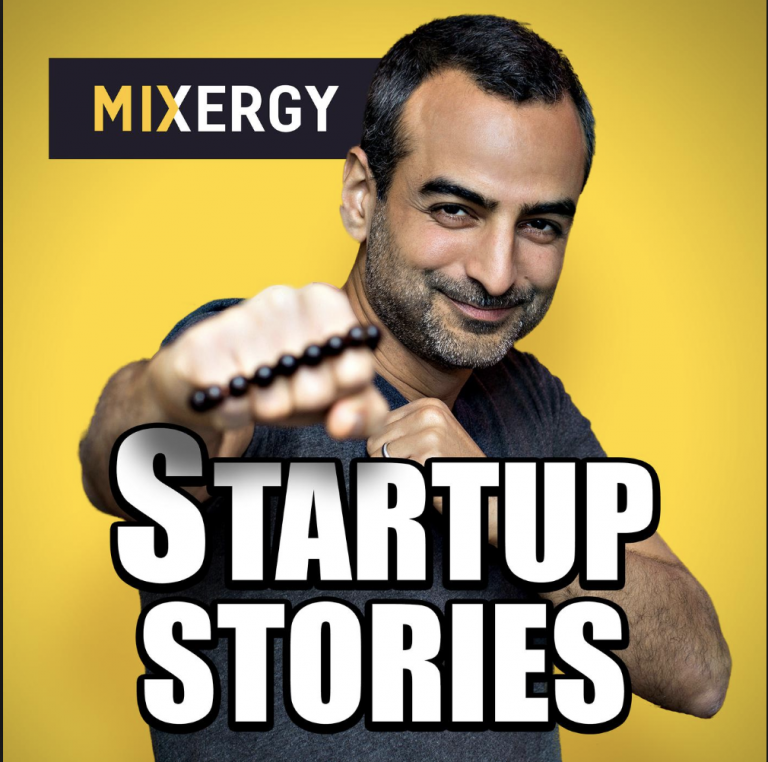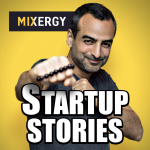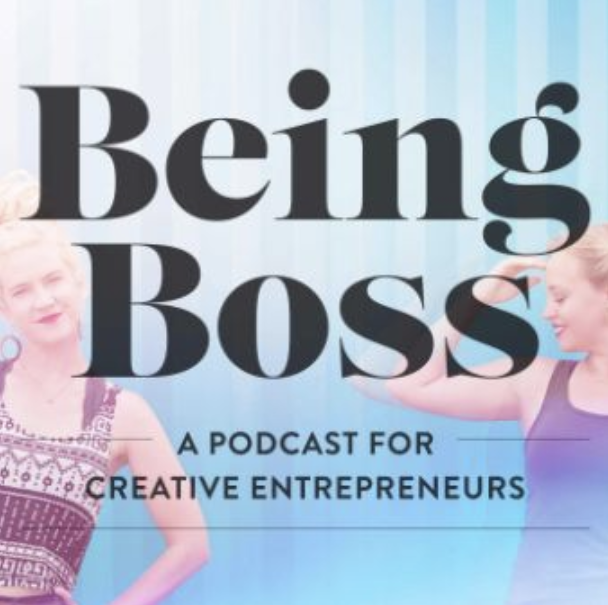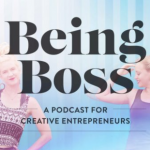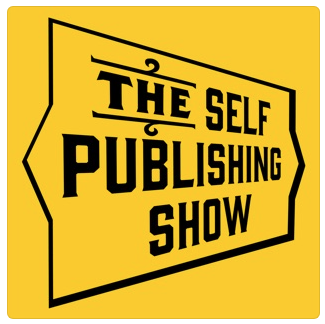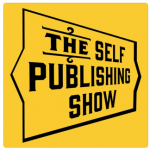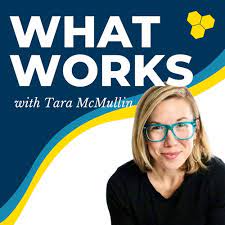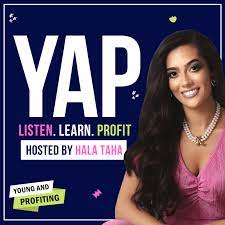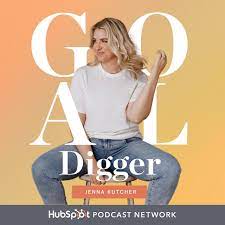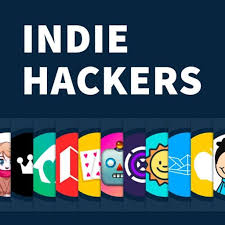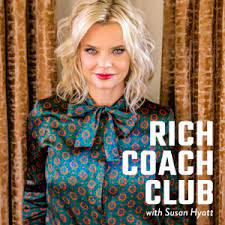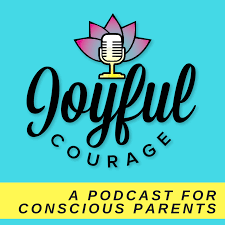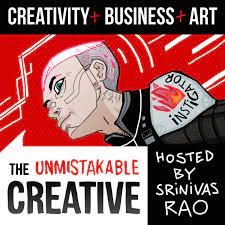 Listen to our founder Brigitte Lyons on the Work Less, Earn More podcast talking about how you can Get Booked as a Podcast Guest to GROW YOUR BRAND Faster

Discovery
We get to know your short- and long-term goals, your ideal audience and the driving ideas behind your work. We go deep, listening to prior interviews, reading your blog and, if you're an author, your book!

Messaging
Your most effective messaging isn't created in a vacuum. We match you with podcasts speaking to your audience and create messaging and interview topics that will be compelling to these groups.

OUtreach
We protect and grow your reputation as a leader in your field by sending out well-researched and personalized introductions to podcasters. 

Prep
We make sure that both you and the podcaster are prepared for your interview, so you can make the most of your time together.

Measurement
We log and track every pitch we send out, which allows us to hone in on the messaging that is performing best. We share that data back with you, so you can incorporate those messages into your website, content marketing and sales funnels.

Lead Gen
Yes, you can convert podcast listeners into leads and customers! We will coach you on interview skills and how to create a strong call-to-action, so you see real ROI from your podcast interviews.
Work with the team top podcasters trust with their own outreach
Book coaching is a new industry, and people don't know what it is. We found traditional advertising doesn't work. What works is when I can tell stories about coaching and dig into the reasons it's so powerful. Podcasts give me the opportunity to do just that. But I didn't have the time to do the research and pitching, and I didn't know how to break into bigger shows.
Author Accelerator ended up bringing in $50,000 of business from podcast appearances. It was a huge success!
We added three new clients, and we have four people on our waitlist!
Two of these three new clients listened to podcasts I appeared on before hiring us! They saw them on our press page and made a point to listen before talking with me.
This is a lot of growth for us, because I like to keep my client roster around 15 clients. 
Podcast Ally is one of the only sources of guest referrals I trust, because it's clear that Brigitte and her team actually take the time to listen to my show, understand my audience and make a connection to how the guest can serve my people.
That kind of consideration is rare!
I appreciate that their recommendations are always customized to my show.
We're not your average PR team
We are focused on getting results for your business.
The form those results take is dependent on where you are in your business and what you're working towards. Our clients have seen results like:
 
$50,000 in revenue from ONE podcast interview that we secured (granted, that's an exceptional result, but it is possible!). 
Having a podcaster test out her company after their interview, live-blogging the experience (don't worry…it was all positive!) and then paying her to teach a course on their platform.
Filling up all her client spots for the year and building a waitlist.
Helped a first-time author make her inaugural book an international bestseller.
Paid to keynote a conference after making an impression as a podcast guest.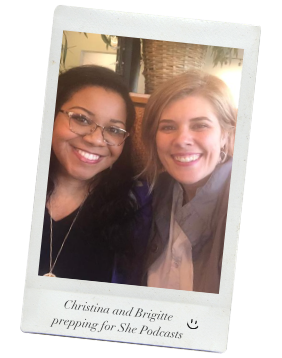 When you work with us, you get…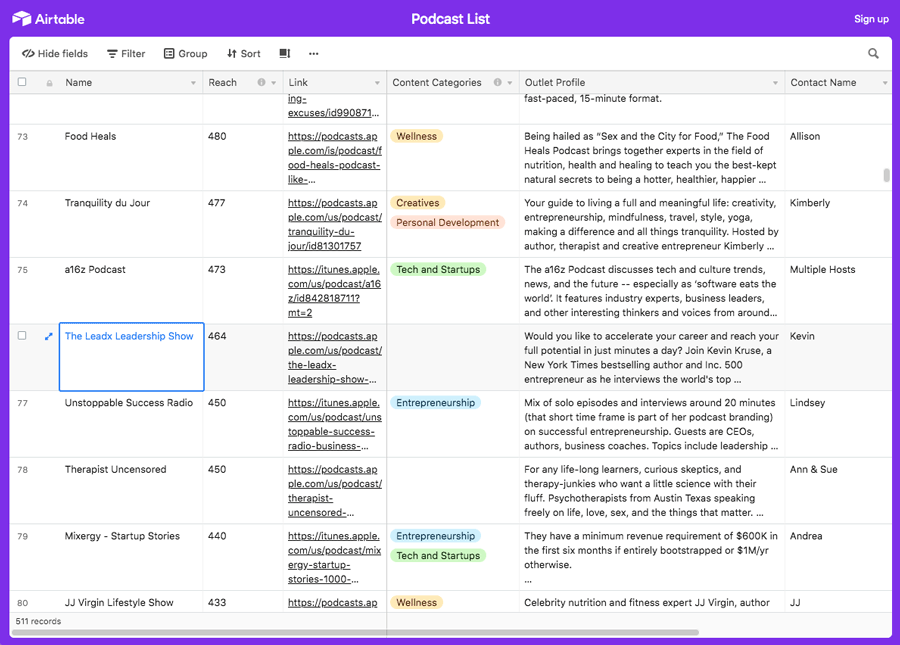 Custom podcast outreach strategy aligned with your goals
Podcast pitch list drawn from our extensive network and research we conduct just for you
Development of 2-3 pitch angles designed to appeal to different podcast segments
Creation of a podcast media kit
Complete booking management, including scheduling and providing background information to the podcaster
Based on your unique strategy, we get into a rhythm of pitching and following up with podcasters. A typical client might see 3–5 new custom pitches per week — sometimes less, sometimes more based on the season we're in with your promotions. 
Media briefings

 to prepare you for every interview

Recommendations for call-to-action language to use in interviews and landing page guidance
Weekly progress reports
Monthly video check-ins from Brigitte with a project analysis, so you always know how things are going
We're so grateful to have had your mindful approach to promotion on The Desire Map campaign.
You helped us look at every angle and to make choices that really fit with what we stand for.
You're a class act.
Every podcast interview helped me clarify my message.
I was learning and growing in every conversation. It was so useful because I could see what landed, how to frame things, when people were confused or had questions, and what stories to tell.
I was never a big podcast listener, but I had an opportunity to be interviewed on Grace Bonney's After the Jump to talk about a passion project of mine. Imagine my surprise when I logged into my website the day after the interview aired and saw that it was my single biggest day of traffic ever!
I've made booking podcast interviews a priority ever since.
I tried the DIY route for a while. I had my assistant create a list of popular podcasts, I wrote a template pitch email, and I had her send out a few pitches a week for a year. The result? Two interviews in 12 months (with people I already knew!).
Within the first 30 days of working with Podcast Ally, I already had 2 bookings as well as a healthy list of "please follow up later" responses. Just ONE new client that results from these interviews will more than pay for the Annual Tier. It's a no brainer!
Wildbit is a small company competing against massive corporations, so for us, PR is an important recruiting tool. I'm also always looking to talk to other founders about our culture, as my main focus as CEO is creating an environment that allows our team to do work that's meaningful and fulfilling.
Podcasts are an ideal venue for both of these goals. I'm able to share the culture and purpose behind Wildbit in my interviews.
I wanted to let you know that it's encouraging to have someone suggest a guest for my podcast, who actually thinks about what my podcast might want before they ask.
This puts you guys ahead of a lot of the other people who pitch to me!
The most valuable part was feeling like we had one more person in our corner that had our backs, that wanted the book to be as successful as we did.
She believed in us and believed in the book and wanted it to be successful.
Before I hired Podcast Ally to book interviews for me, I had taken a PR course with their founder, so I knew the care they take in finding the best podcasts to match you with and developing story angles.
But what I didn't anticipate was how fun the message development process would be. It really helped me to refine my own message and pick out stories to give life to my interviews.
On top of this, the notes and preparation materials I received before each podcast interview are wonderful. They are so comprehensive and they really help pacify the nerves before an interview.
As the co-founder of a popular podcast for creative entrepreneurs, I get between 10-15 pitches per week.
Usually about 10 are complete junk. The small bit left are decent, maybe even bordering on slightly interesting. Brigitte's pitch was AMAZING.
So much so that I not only booked all the guests she would send me as soon as possible, but a few weeks later I begged her to take me on as a client! Anyone who can win me over like that is someone I want to learn from and grow with.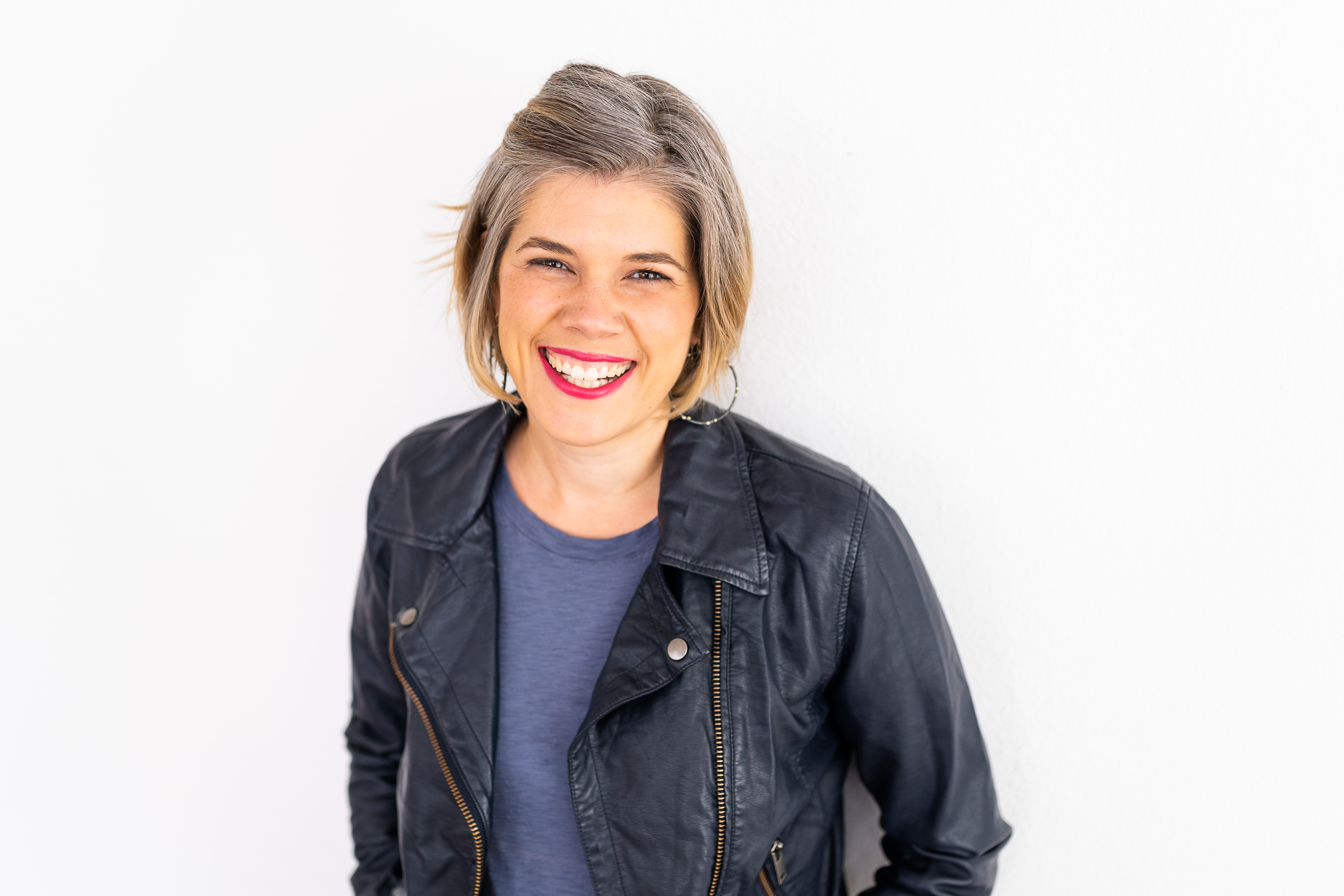 Let's Work Together
My background is in traditional public relations and media. I've worked with CNN, Bloomberg, Fast Company, Bustle, TODAY.com, Refinery29…the list goes on-and-on.
So when my boutique agency started pitching podcasts, it was a way to keep up with new media. We never guessed it'd become a cornerstone of our strategy — much less completely REPLACE all the other types of media outreach we did.
Our agency made the switch to podcast outreach, because we saw the impact guest appearances had for our clients — and because we knew we could sustain our business just by focusing on this market
I founded Podcast Ally, because I saw podcasts outperform any other type of media for my clients. I've worked in public relations for 17 years, and I've never seen any other platform drive real revenue & create opportunities for business owners, authors and thought leaders the way that podcasts do
We don't just book interviews.
We help you connect with influencers in your market.
Every email Podcast Ally sends on your behalf is designed to build your reputation and position you in a category of one.
This makes it possible for you not just to book podcast interviews that create new leads, drive revenue, but also to create those serendipitous connections that propel your business forward.