Grow your authority, expand your reach and build profitable relationships…
the easy way.
Grow your authority, expand your reach and build profitable relationships…
the easy way.
You're already successful, a respected thought leader in your corner of the business world. And you're pretty well connected.
You know that, in order to reach your goals, you need to grow your audience in 2020 to generate new leads and customers for your business. You also know that being interviewed on podcasts is a good way to do that — in fact, maybe you've already been on some big podcasts in your niche, or you think you could land some interviews pretty easily…
IF you actually had the time, energy and resources to:
Research which shows aren't just the most popular, but the most aligned — and most likely to actually send you leads and customers ready to work with you… 

Listen to a bunch of episodes for each show you want to pitch to get a good sense of each one… 

Figure out which parts of your story are the most interesting to each interviewer… 

Craft a unique, thoughtful pitch email for

each and every show

so you're not just cluttering up their inbox with another boilerplate request…  

Avoid looking like a jerk or a newbie in front of influencers you want to network with… 

Consistently follow up for weeks or even

months

to pursue someone who "might" be interested…

Play tag with the interviewer, trying to find the best time to record… 

Submit forms, bios, headshots and any other collateral the show asks for… 

Prepare for each interview ahead of time so you don't show up unprepared or get caught off guard…

And then figure out how to promote your episode when it goes live.
When it comes right down to it, being interviewed on podcasts sounds like a quick way to fame and fortune — but it's actually a lot of work, especially when you're trying to build systems and processes from scratch, and not burn any bridges with influencers as you figure it out.
But what if you could:
Outsource the research and just give a 👍 or 👎 to a curated list of hand-picked shows that reach your ideal customers.

Let a professional help craft your pitch angles and decide which part of your unique story would be the most interesting to a particular podcaster.

Connect with influencers through a trusted third party — who already has a great relationship with them. (It's almost as good as being introduced by a trusted friend or colleague.)  

Have all the details taken care of for you when you get booked on a show — the appointment shows up in your calendar and all the details are already being handled. 

Get a VIP briefing emailed to you that allows you to show up to every interview looking like a rockstar — with minimal time and effort spent on preparation on your end.

Effortlessly deliver a super-effective interview that leaves you feeling in charge and talking about exactly what you want to promote.

And then sit back and watch as the new leads, customers and connections start rolling in.
Sound like a dream? We've made it possible with Podcast Ally's Annual Tier.
The Podcast Ally team was able to land interviews I never would have gotten on my own, and they gave me expert debriefings for each appearance, so I was prepared to take advantage of each one.

Author Accelerator ended up bringing in $50,000 of business from podcast appearances. It was a huge success!
When you focus on building relationships with the
right
influencers, you set yourself and your business up to benefit for
years to come.
It's about quality over quantity; connecting with the right people, getting in front of the right audiences and nurturing those relationships to continue to be mutually beneficial well beyond the initial interview.
That's why we developed the Podcast Ally Annual Tier: because we've seen time and time again that the clients who get the most benefits from PR are the ones who understand that it's a long game, and have made the commitment to themselves and their businesses to see it through. 
Our clients who become members at the Annual Tier are not only ready to become more visible in their business, they're committed to building a solid foundation through real relationships with interviewers and influencers that will continue to bear fruit for many years into the future. 
They understand that real PR isn't about flooding inboxes with a single press release and hoping for the best; it's about building and leveraging relationships that provide mutual benefit over the long term. 
We have more than 15 years of experience matching leaders, authors and visionaries with the right influencers to grow their audience and their reach. Because of the massive results we've helped clients achieve, we've shifted our focus entirely to connecting interesting guests with influential podcasters to create win/win relationships that translate into new leads, more sales and greater long-term visibility.
Here's a small sample of the podcasts we've booked.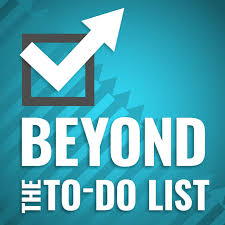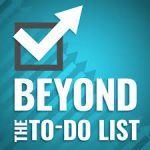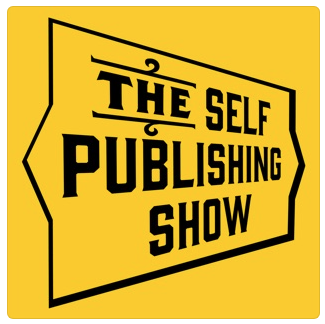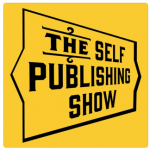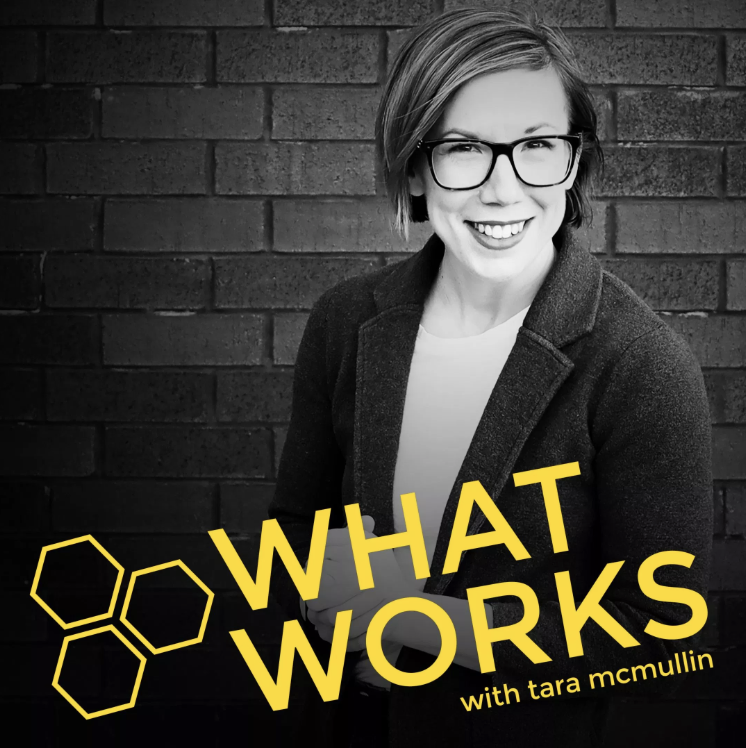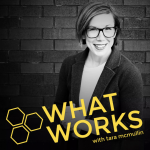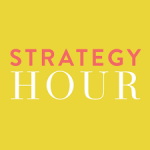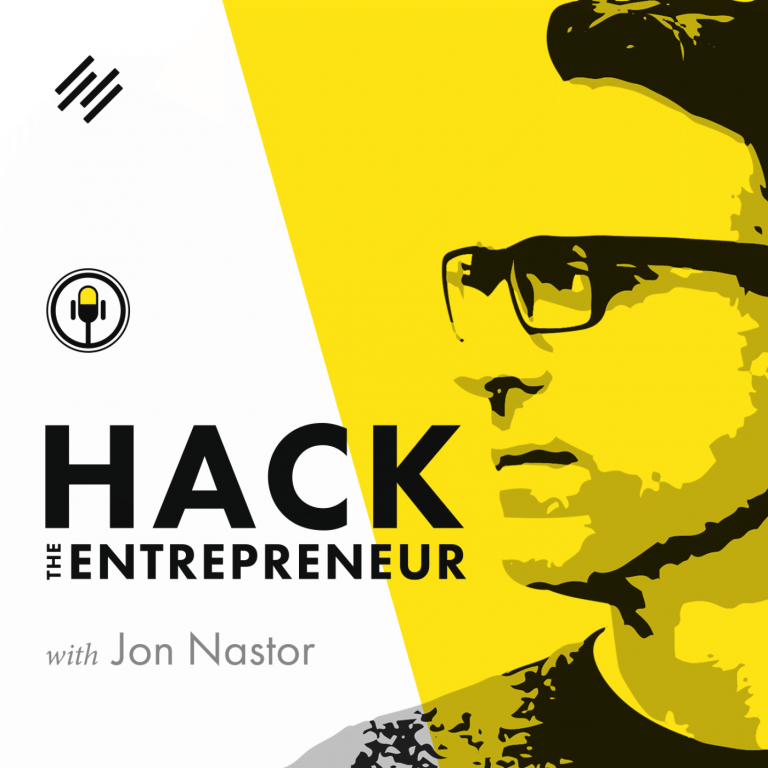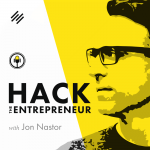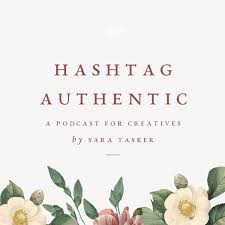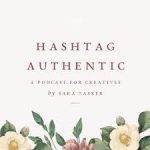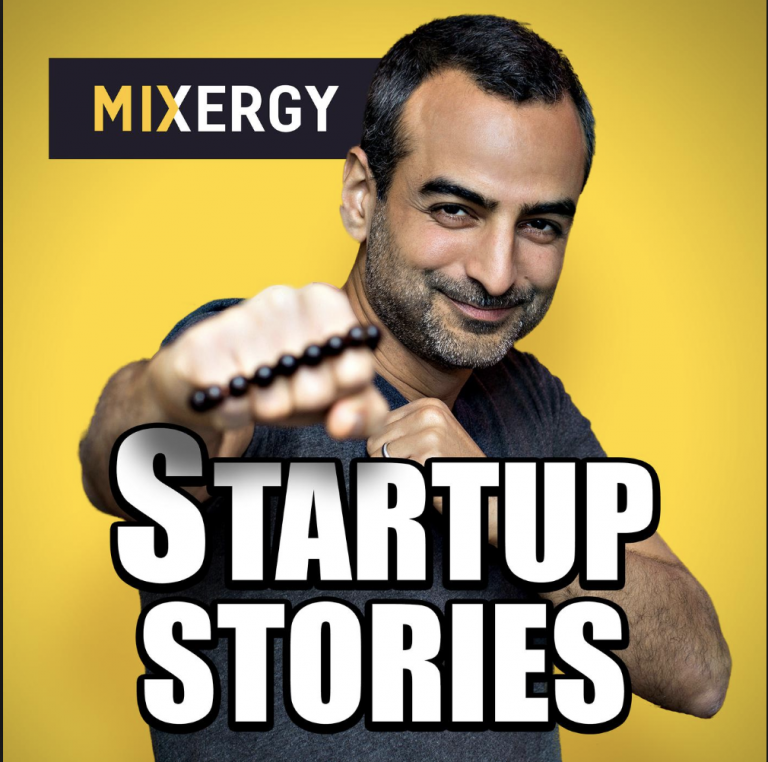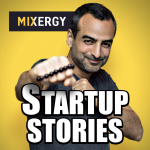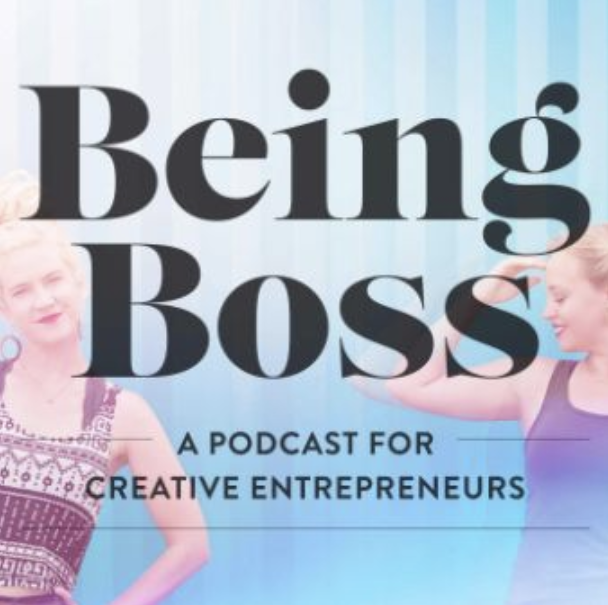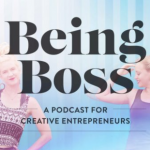 I tried the DIY route for a while. I had my assistant create a list of popular podcasts, I wrote a template pitch email, and I had her send out a few pitches a week for a year. The result? Two interviews in 12 months (with people I already knew!).
Within the first 30 days of working with Podcast Ally, I already had 2 bookings as well as a healthy list of "please follow up later" responses. Just ONE new client that results from these interviews will more than pay for the Annual Tier. It's a no brainer!
When you sign up for the Annual Tier, you get 12 months of podcast outreach and related support from the Podcast Ally Team:
You get matched with podcasts that are aligned with your message and audience. Just about any podcast appearance will work to build your brand and improve your search engine rankings, but we work to find podcasts that will send you clients ready to get to work.
In our first month together, we get to know you, your business and your goals, and work to put together an initial strategy. (We say "initial" because we measure, iterate and improve as we go over the course of our entire year together.) 
We learn all about your business with our exclusive story prep questionnaire.

We prepare 2-3 initial pitch angles — and present them for your review and approval.

We choose the first 20 shows to pitch and get your thumbs up on all of them.

We check in to find out — did we get it right? Your feedback is always welcome.
I was never a big podcast listener, but I had an opportunity to be interviewed on Grace Bonney's After the Jump to talk about a passion project of mine. Imagine my surprise when I logged into my website the day after the interview aired and saw that it was my single biggest day of traffic ever!
I've made booking podcast interviews a priority ever since.
The team at Podcast Ally are constantly recommending podcasts that are a match for me and suggesting new interview angles to keep me in front of my audience. I don't have to worry about a thing!
We protect and grow your reputation as a leader in your field by sending out well-researched and personalized introductions to podcasters. Our team never sends out boilerplate mass mailings to podcast hosts. We take the time to research each and every show, find out what the podcasters are interested in, and align your interview topics with the content and audience of the podcast.
This is best for you and for the podcaster, and it's how we build and maintain strong relationships that help us cut through the noise (and the sheer tonnage of emails they receive)  to get podcasters to pay attention to your pitch. 
Leaders hire us because we know how to work with podcasters without pissing them off. Relationships with podcasts are the #1 priority — yours and ours! Hire us when you don't want to burn bridges, look bad in front of people you respect or annoy the very influencers you want to reach.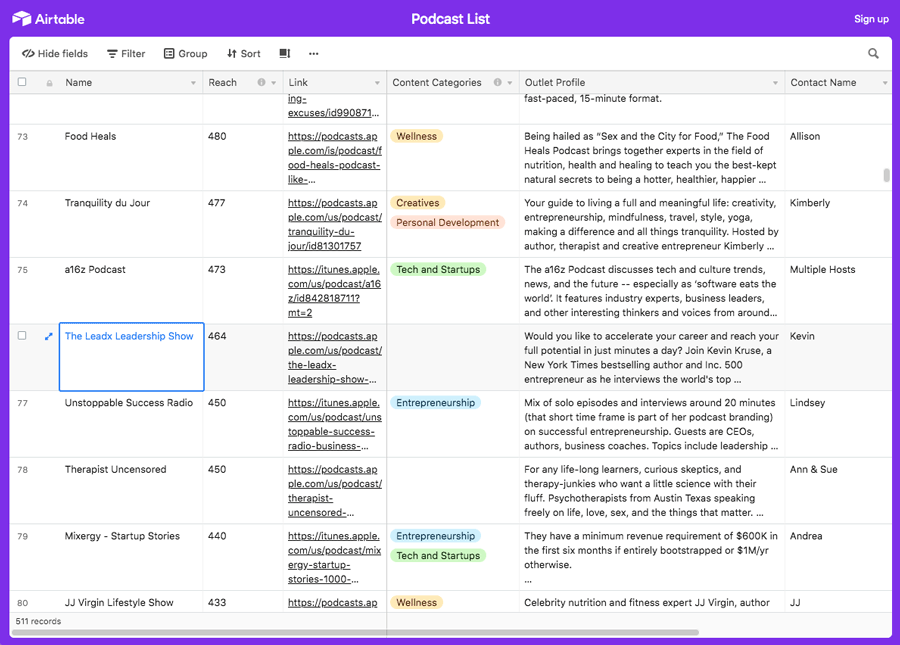 Based on your unique strategy, we get into a rhythm of pitching and following up with podcasters. A typical client might see 3–5 new custom pitches per week — sometimes less, sometimes more based on the season we're in with your promotions. 

We maintain continual follow up on your behalf. Believe it or not, the biggest part of the process isn't sending out new pitches, but following up with shows that expressed interest but weren't ready to book. We've developed proprietary systems and tools to ensure we never miss an opportunity to follow up — even weeks and months after the initial outreach. 

Then we keep the relationship going — we build in a sequence of "soft" follow ups with all the podcasters we reach out to through social media, casual check-ins, and in-person networking at events. 
Honestly, we use our judgment — and we've gotten so good at it that podcasters actually thank us for our pitches, and sometimes even end up hiring us to pitch for them!
As the co-founder of a popular podcast for creative entrepreneurs, I get between 10-15 pitches per week.
Usually about 10 are complete junk. The small bit left are decent, maybe even bordering on slightly interesting. Brigitte's pitch was AMAZING.
So much so that I not only booked all the guests she would send me as soon as possible, but a few weeks later I begged her to take me on as a client! Anyone who can win me over like that is someone I want to learn from and grow with.
Podcast Ally is one of the only sources of guest referrals I trust, because it's clear that Brigitte and her team actually take the time to listen to my show, understand my audience and make a connection to how the guest can serve my people.
That kind of consideration is rare!
I appreciate that their recommendations are always customized to my show.
You show up to every interview fully prepared and ready to make a great first impression. When it's time for you to record an interview, we've got your back. We send background information to you on what you can expect from every interview, including suggestions on one or two key episodes to listen to, how and when to pitch your business and even which free and paid offers will make the most sense for that show's audience.  
We also prepare your hosts by getting them your bio, photos and all relevant background information, making it easy for them to facilitate a meaningful conversation about your work.
We handle 100% of the logistics and coordination for your podcast interviews including:
Sending your media kit

Scheduling and filling out forms

Briefings

Follow-up and monitoring

Letting you know your interview has aired & giving you social media assets to promote your interview
All of this helps you make the most of each interview, with the least amount of effort.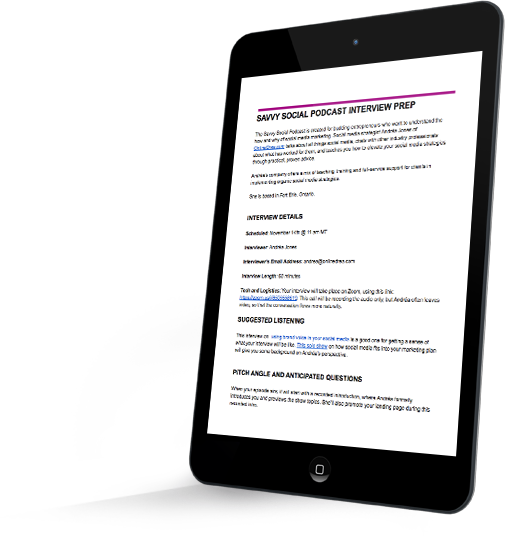 Our Annual Tier customers are our VIPs, and we invest the most time, energy and focus into promoting your business — as though it were our own.
When you sign up for a year of support, you also get:
Brigitte's review and feedback on a podcast interview you've given before with suggestions for improvements — paying special attention to opportunities to make a connection with the audience and SELL!

Quarterly prompts to help us identify new interview topics to keep you in front of your ideal audience.

Training on networking with podcasters & standard operating procedures you can pass onto your assistant to do some "soft" outreach of your own.

Weekly status updates from your coordinator and quarterly video updates from Brigitte on how things are going and what you can expect in the near future.

Landing page templates for podcast landing pages that really convert. 
You will be able to schedule time to chat with Brigitte, where she will ask you about your goals for the year, the audience you want to meet and how else you'd like podcast interviews to support you in having your best year yet.
If we both feel there's a good fit, we'll walk you through the onboarding process and we take it from there. It's that simple!
The real value in signing up for the Podcast Ally Annual Tier isn't about how many pitches we make, how many emails we send or
even
how many interviews you land…
The real value is in: 
Better results!!

Podcast lead times are long and sometimes it takes a lengthy nurture cycle to get your foot in the door with that big name show. Don't play yourself by backing out after 3 months. That's money down the drain. 

Discount for commiting to a full year!!

If you wanted to work with us on a month-to-month basis, you would pay nearly

double

the price of enrolling in our Annual Tier. Why? Because we value consistency as much as you do, and it's valuable to us to know who is on our roster for the next 12 months of pitching — and we pass that value on to you.

Stronger relationships!!

In our swipe-right culture there's something to be said for investing in a relationship for the long term. That's how we run our business, both in terms of our clients and our podcasters and influencers. In fact, our main metric for success is how many of our clients feel like it's a

no brainer

to sign up for a second year — that's how much we value our relationship with you and how much we want you to value your relationship with us. 
We're so grateful to have had your mindful approach to promotion on The Desire Map campaign.
You helped us look at every angle and to make choices that really fit with what we stand for.
You're a class act.
I wanted to let you know that it's encouraging to have someone suggest a guest for my podcast, who actually thinks about what my podcast might want before they ask.
This puts you guys ahead of a lot of the other people who pitch to me!
Frequently Asked Questions
Do I HAVE TO HAVE A CLIENT ON BOARD TO GO THROUGH THE PROGRAM
This program is structured to help you deliver a podcast outreach program to your client or CEO, so you should be prepared to do this work on behalf of the person who will ultimately be the guest on podcasts. This can be a paying client, another business owner who you trade services with, or someone in your company who will be giving the interviews.
How much of a time commitment is the accelerator -- for both me and my client?
I know that you have other work to do, so I broke the training into weekly steps that you can complete in a few hours each week. Once you're finished with the Accelerator, you will also need time to pitch podcasts for your clients, which can be done in as little as 2 hours a week once you have the pitch templates in hand that you'll be developing in this program.
The kind of time commitment your client (or boss) needs to put in will vary based on how well you already know their goals and business, but a good rule of thumb is to plan for:
A 30-minute conversation around goal setting
A 60-minute interview topic brainstorming session
Time to review and approve your podcast outreach plan (usually about 30 minutes)
How can i ensure my clients will get value from the work i do for them in this program? 
I've worked with clients in a variety of industries, and the #1 thing I look for in my clients now are inspiring stories. These stories can be about how they started their business, their process of writing their book or a personal discovery that led them to their work. Podcast interviews are often focused on expertise and how to's, but the long-form nature of the platform lends itself to storytelling.
As for the work itself, you will have the opportunity to get feedback from me before you present anything to your client, so you can be sure anything you deliver to them is on target!
If you're at all unsure whether your specific client or company is a good fit for podcasting, please reach out to support@podcastally.com, and Brigitte will be happy to work with you one-on-one to be sure it's a good fit before you join.
How long before we will start to see results from podcast outreach?
That depends a bit on what you consider a result! I am going to assume you mean the interview going live and all the benefits that come from them.
Podcasts can have longer lead times that you'd expect. Many podcasters are also business owners, which mean they batch their work. Let's say I book you on a podcast tomorrow...it might be 2 months before the interview happens and another 3 months before it airs!
Podcast interviews are best for companies who are stable enough to invest in their long-term sustainability. They are not a quick fix for a struggling business!
You will be encouraged to send out your first pitch after week 4 in the program. Other participants have booked their clients onto podcasts within a month of that milestone! Your results will depend on how many pitches you send out and how much opportunity and competition there is in the podcasts you want to break into.
Can you guarantee that I'll book podcast appearances?
No. That's just not how PR works. However, I can tell you that our internal benchmark is to book one interview for every 10 podcast pitches you send out.
Have a question we haven't covered here?
Before I hired Podcast Ally to book interviews for me, I had taken a PR course with their founder, so I knew the care they take in finding the best podcasts to match you with and developing story angles.
But what I didn't anticipate was how fun the message development process would be. It really helped me to refine my own message and pick out stories to give life to my interviews.
On top of this, the notes and preparation materials I received before each podcast interview are wonderful. They are so comprehensive and they really help pacify the nerves before an interview.
Wildbit is a small company competing against massive corporations, so for us, PR is an important recruiting tool. I'm also always looking to talk to other founders about our culture, as my main focus as CEO is creating an environment that allows our team to do work that's meaningful and fulfilling.
Podcasts are an ideal venue for both of these goals. In many cases, the hosts are other CEOs and founders, and I'm able to share the culture and purpose behind Wildbit in my interviews.
I feel a lot of pride in the podcast interviews I've done, and it's energized our team as well.