Podcast Pitch Blueprint for Self-Help & Business Authors
Whether you're a first-time self-published author or bestselling writer backed by a major publishing house, you know the majority of the PR for your book rests on your shoulders.
You've also probably been told that podcasts are one of the best places to connect with readers who will pick up your books. After all, a simple pitch email can land you on a podcast like The Unmistakable Creative or The Creative Penn, where you get a full hour to talk about the work you're most passionate about.
But you'd like a little help figuring out what exactly you need to say to podcasters in order to get picked up as a guest.
Our podcast PR agency has worked on major book releases for The Desire Map, Choose Wonder over Worry and Being Boss, as well as supporting smaller independent authors get their ideas in front of readers.
We know that your goal is not just to sell books, but also to promote an offer you'd like to bring people into, whether it's a community, course or even keynote speeches around the key themes in your work.
Our Podcast Pitch Blueprint for Self-Help & Business Authors helps you reach these goals by giving you pitch templates for the top 3 opportunities for selling your ideas.
And we've got the track record to back up our approach. For our self-help and business author clients, we book on average of one in four podcasts we approach with a guest submission!
In less than the time it takes you to breeze through Seth Godin's latest marketing masterpiece, you can show up in a podcaster's inbox with a pitch that builds your reputation and positions you in a category of one.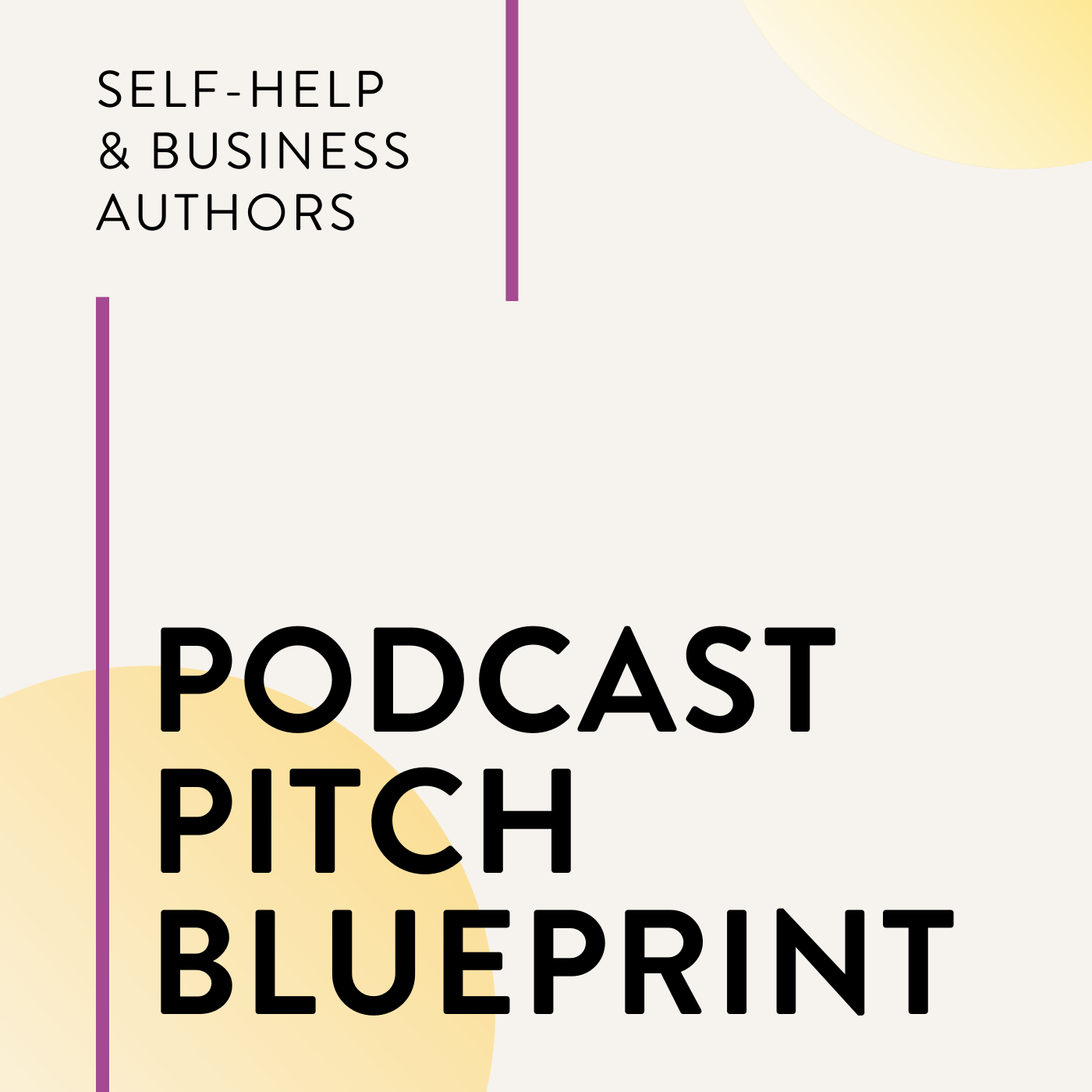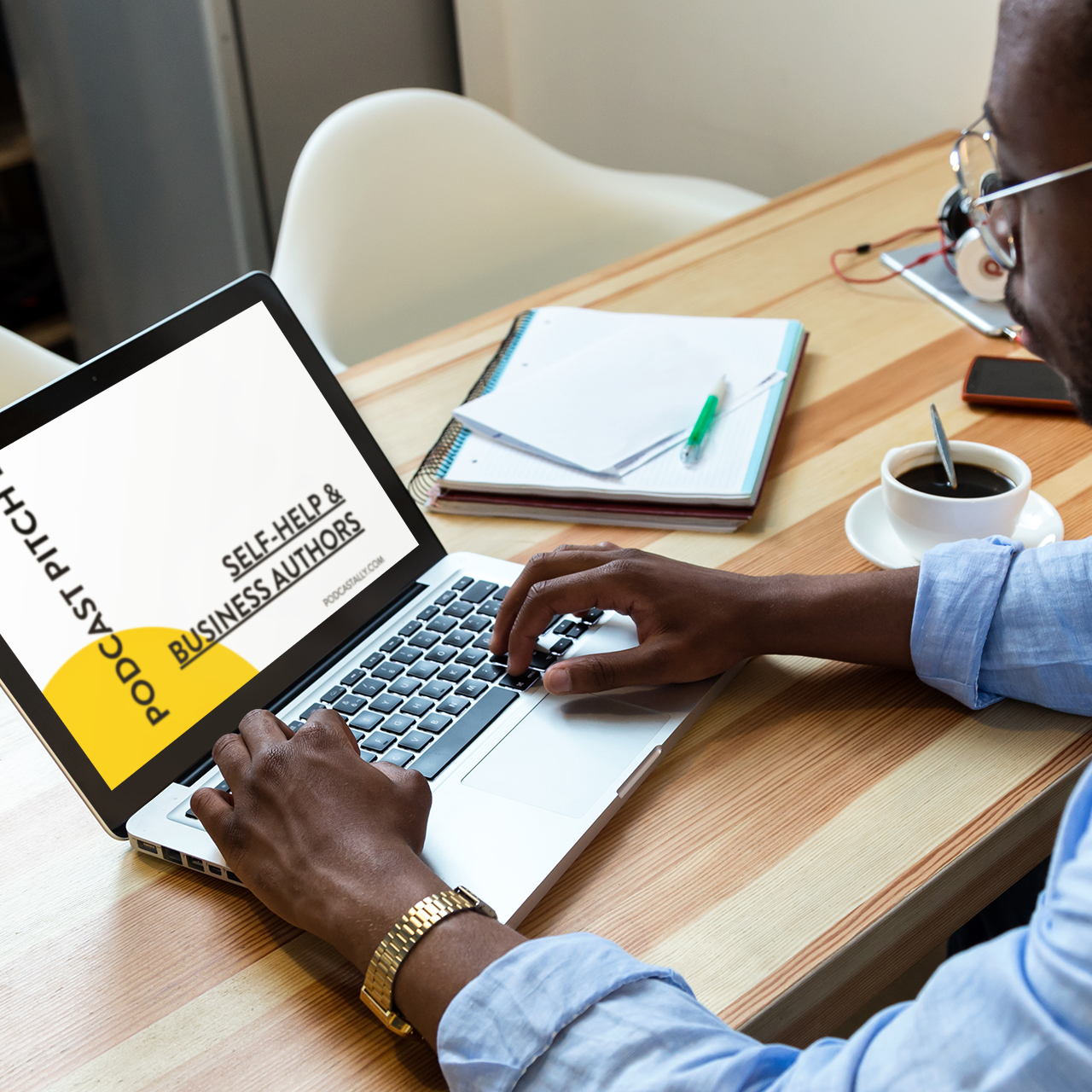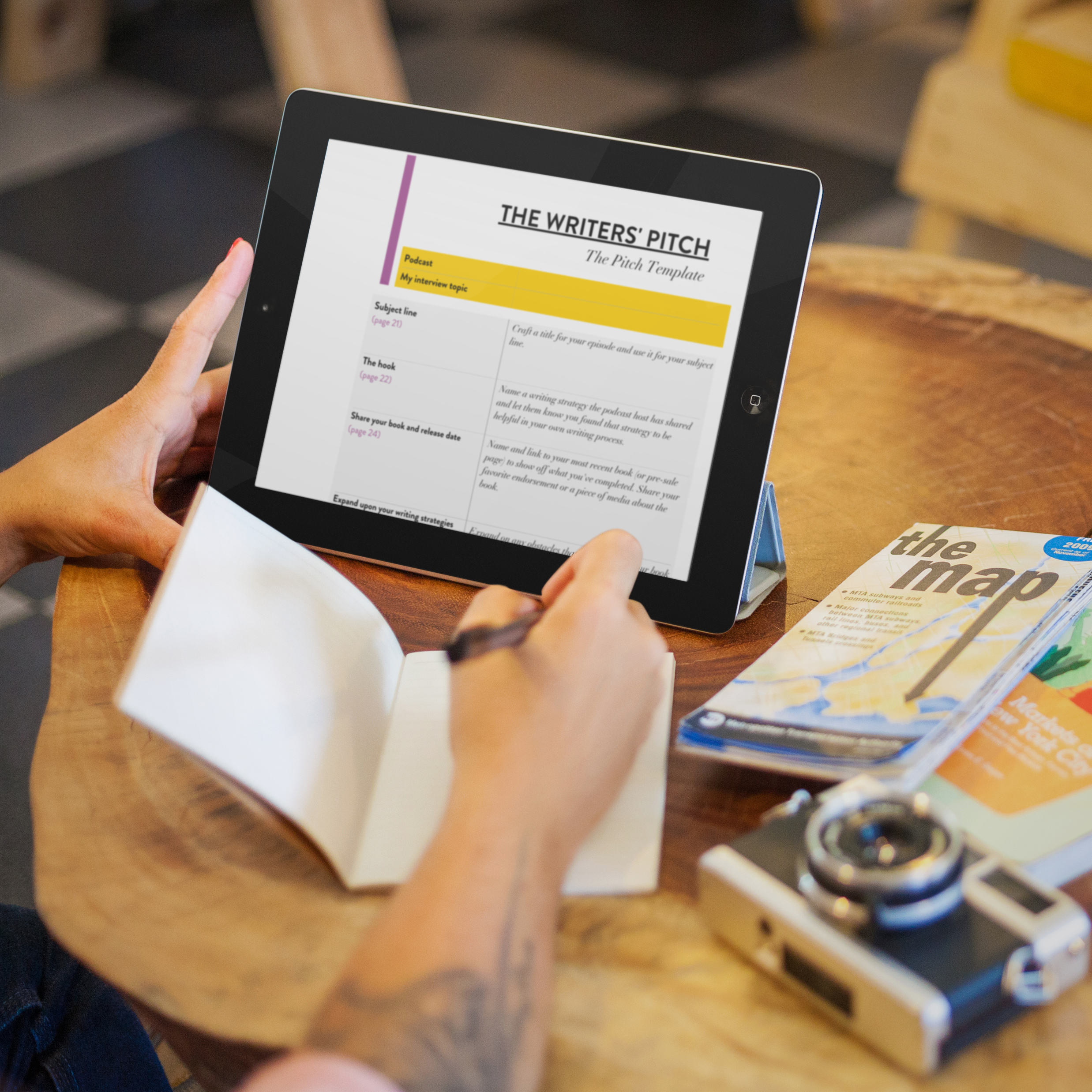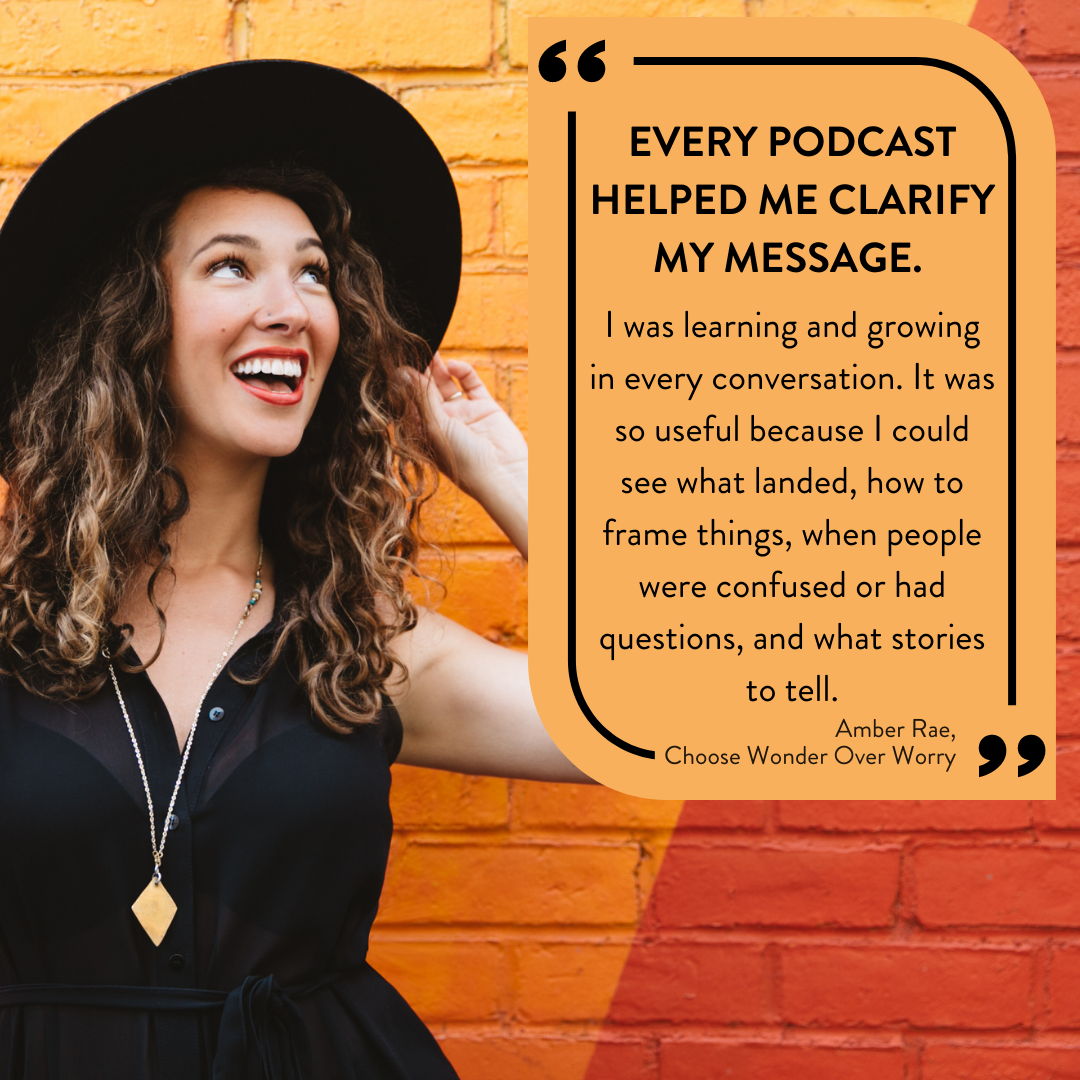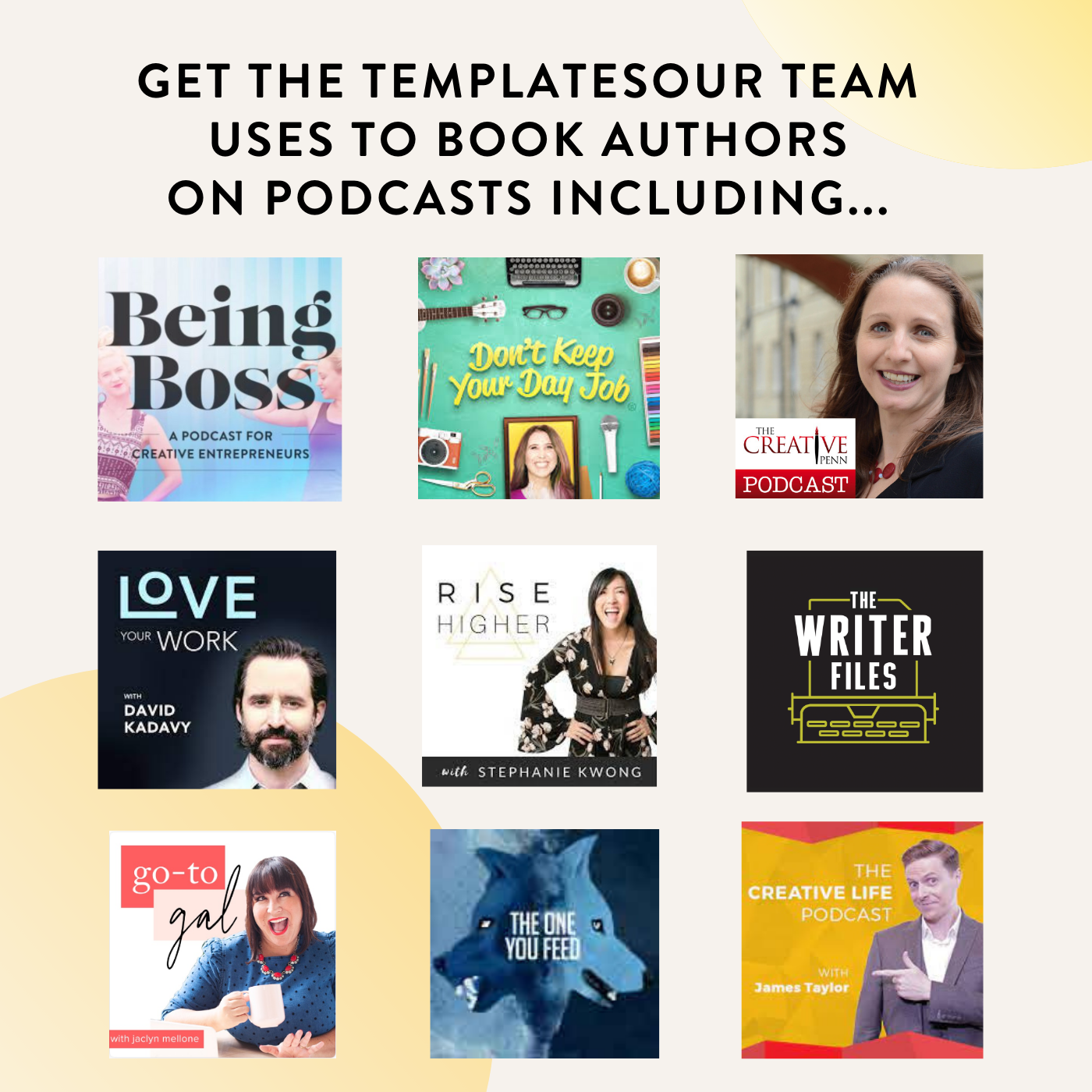 Why our author clients love podcast interviews!
Every podcast interview helped me clarify my message.
I was learning and growing in every conversation. It was so useful because I could see what landed, how to frame things, when people were confused or had questions, and what stories to tell.
About the Podcast Pitch Blueprint for Self-Help & Business Authors
You get:
Our three top-performing podcast pitch templates for Self-Help and Business Authors (meaning you don't have to contort these templates to fit your needs) in PDF and Word File formats
6 fill-in-the-blank podcast pitch emails that will help you overcome writers' block once-and-for-all
3 example pitches (one per template) we used to book Being Boss, Amber Rae and Jennie Nash onto Untame Your Wild Soul, Love Your Work with David Kadavy, Feel Good Podcast, and Beyond the To-Do List.

These pitch samples have been rewritten in 1st person, so you can see what your own pitches should look like

A 47-page workbook that helps you decide which pitch template to use and is chock-full of prompts and examples, so you can send out your first pitch with confidence
Writing and editing tips to help you clearly and concisely give podcasts the info they need in a package they can follow
A list of 20 podcasts that book interviews with writers like you!
Stop dreaming about being a guest on your favorite podcast… and start booking!
This Podcast Pitch Blueprint is Perfect For Writers Publishing How-To Books in these Categories
Business

Hobbies & Crafts
Self-Help
Health & Fitness
If Your Ideal Audience Includes Both Readers and Customers
…then this Podcast Pitch Blueprint will work for you!
You say these templates are tested and proven to work. What does that mean?
Our founder, Brigitte Lyons, started incorporating podcast outreach into her PR agency services in 2014. When she saw the outsized impact podcast interviews had for her clients, even when compared to placements on traditional outlets like Fast Company, Bustle or Forbes, she started to log and track every pitch in an effort to determine what works in this new medium. That early effort evolved over the years, and now we have a comprehensive databank that we use to determine everything from which subject lines get a pitch opened to what kind of email format leads to the most interviews. As a team, we review the data for each of our clients monthly, so we can adapt our pitch styles to what's working now — not just what worked 5 years ago.
For self-help and business authors specifically, one in 4 pitches we send out results in a client interview, so we know the Podcast Pitch Blueprint for Self-Help & Business Authors gives podcasters the information they need to make a decision to book writers!
I'm an author but I write fiction. Will this Podcast Pitch Blueprint will work for me?
First of all, congratulations! Whether you're looking to promote your first book or your fourth, it's a huge accomplishment to finish your book!
We were very specific when naming this template and do not recommend these templates for authors who are looking to promote works of fiction. While one of the pitch templates and some of the podcast recommendations in this Blueprint work for authors of all kinds, the other two will not be relevant to you.
I have a specific podcast in mind. How do I know if these templates will work for me?
The most important thing in suggesting yourself as a guest with the podcast is showing that your story or message is a good fit for their show. The templates in your  Podcast Pitch Blueprint are designed based on the top-performing pitch templates we have tried and tested, based on the audience you want to reach. If you're struggling to see a match between our description of the people these templates work for, and the audiences, then you might want to select another template. If your situation is not covered or you're unsure, feel free to contact us at shop@podcastally.com.
Can you guarantee I'll line up podcast interviews with these templates?
Unfortunately, no. The only way to guarantee a podcast interview is to buy an advertising or sponsorship package with a podcast that offers that as a benefit. This is a fine approach for a lot of businesses, but it's not a common option and it can get very expensive.
What we can guarantee is that our templates will help you position yourself in the best possible way for success.
What if I download the templates, and they're not a good fit for me?
That happens sometimes — and you won't know until you try! That's why we have a 14-day hassle-free happiness guarantee on all our products.
If at any point during the first 14-days, you find these templates aren't what you're looking for, we'll issue a full refund.
How can I reach you with a question?
You are welcome to email us at any time at shop@pocastally.com.
There is nothing worse than buying a product online, only to realize it's not what you're looking for and now you're stuck with it.
And if we don't deliver what you're looking for, that's on us. Not you.
That's why we have a 14-day hassle-free happiness guarantee on all our products.
If at any point during the first 14-days, you find these templates aren't what you're looking for, we'll issue a full refund.
Get the Blueprint Our Pitch Team Uses to Book Authors on Top Podcasts, Including…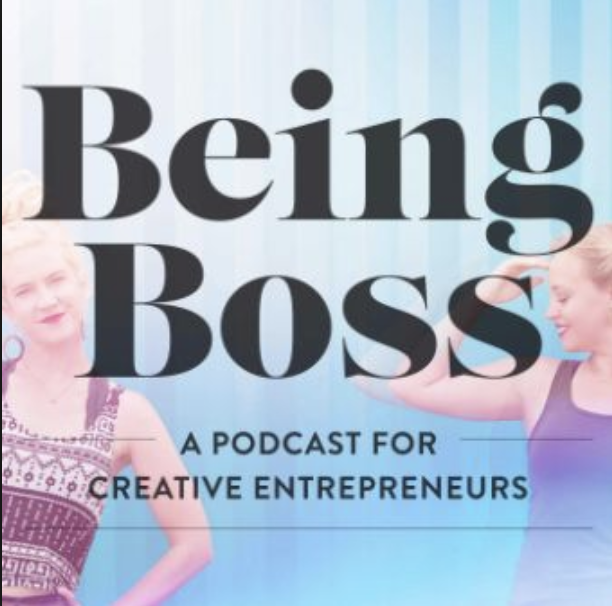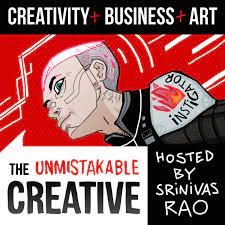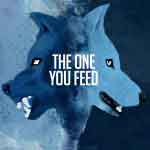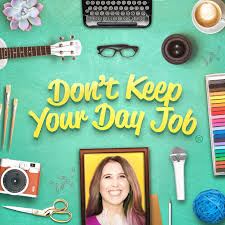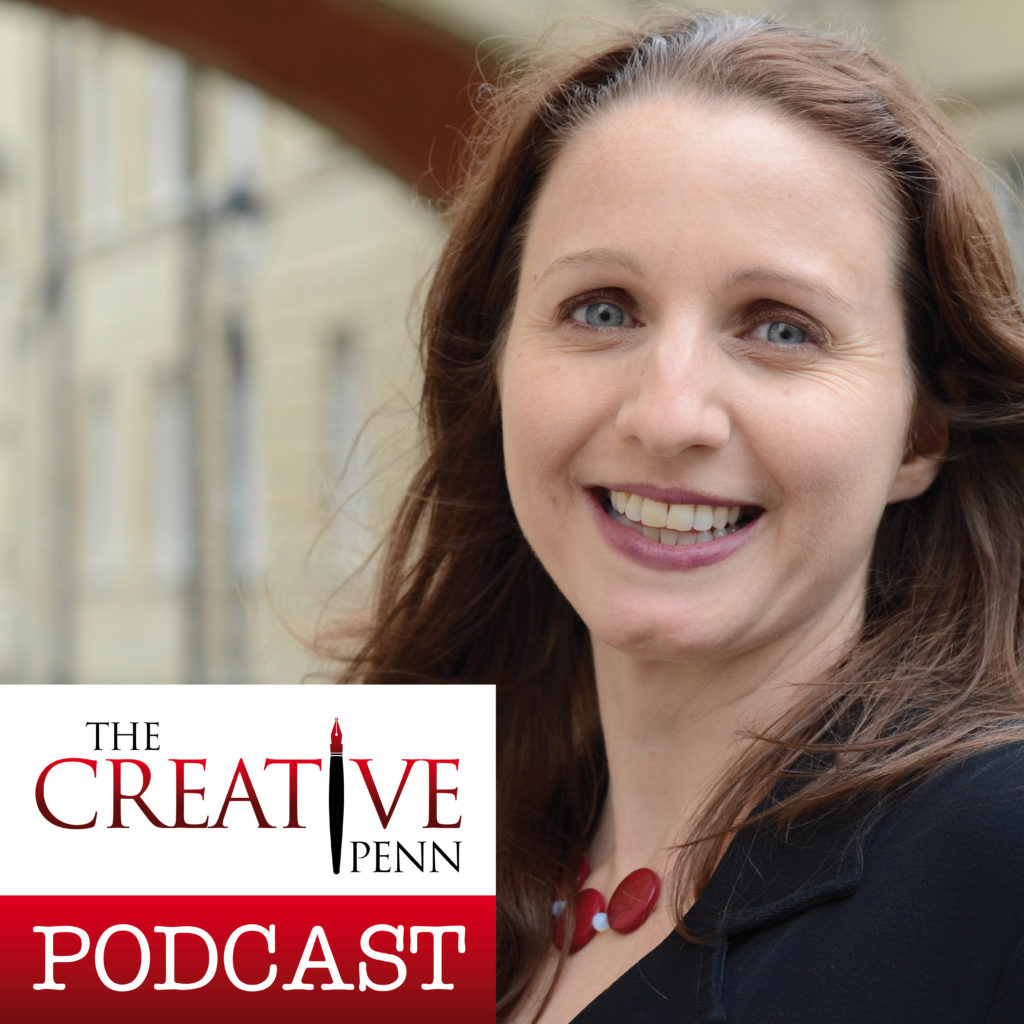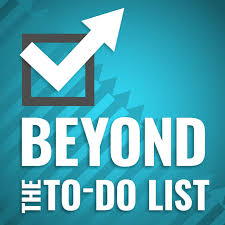 Our Approach Gets Rave Reviews From Podcasters! 
Podcast Ally sends the best guests! It's very clear that they take the time to do the research to match their guests up with podcasts that align with their message and style.
I love seeing their submissions come through and have interviewed everyone they've sent my way!
As the co-founder of a popular podcast for creative entrepreneurs, I got between 10-15 pitches per week.
Usually about 10 were complete junk. The small bit left were decent, maybe even bordering on slightly interesting. Brigitte's pitch was AMAZING.
So much so that I not only booked all the guests she would send me as soon as possible, but I begged her to take me on as a client! Anyone who can win me over like that is someone I want to learn from and grow with.
Podcast Ally is one of the only sources of guest referrals I trust, because it's clear that Brigitte and her team actually take the time to listen to my show, understand my audience and make a connection to how the guest can serve my people.
That kind of consideration is rare!
I appreciate that their recommendations are always customized to my show.