The Podcast Ally Pro Accelerator
Create and implement a revenue-generating podcast outreach program for your company or client in 40 days
You want to get paid to book podcast interviews for your clients, but you're holding back…
You're not sure how to find quality podcasts and don't want to waste your clients' time
You've heard that podcasters get a lot of bad pitches and don't want to be one of those publicists who end up in the spam folder
Your clients are asking you if you can do podcast outreach for them, but you're hesitant to charge for a service you've never provided before
And yet, you also know that you're leaving money on the table by not adding podcast PR to your services.
Company founders, authors and speakers are clamoring for their publicists and even their VAs to do podcast outreach on their behalf, and if you don't offer this service, your clients will find someone else who will.
It's time to add podcast outreach to your toolbox.
What if you could not only get trained on a complete system for booking podcast interviews, but also create a podcast outreach plan for one of your clients at the same time…
And, yes, get paid for it!
Introducing…
The Podcast Ally Pro Accelerator
The Podcast Ally Pro Accelerator is a one-of-a-kind program that not only provides you with a complete system for booking podcast interviews, but also walks you through the process of creating a podcast outreach plan for your clients.
You will spend 6 weeks working with PR pro and podcasting expert Brigitte Lyons in a small group setting to create and implement a podcast plan and get feedback and input on your work from a professional working day-in and day-out with podcasts.
Why Add Podcast Outreach to Your Toolbox Now?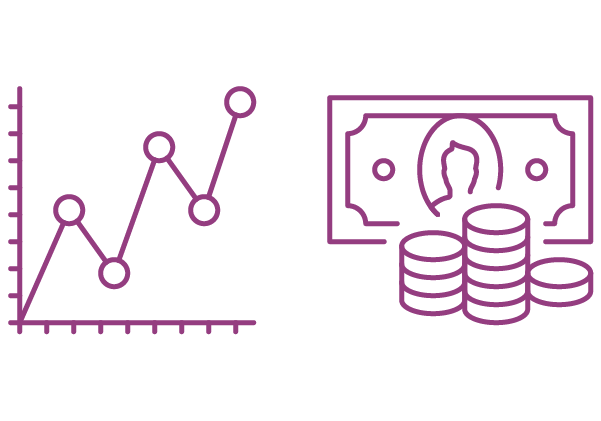 You can deliver real ROI — REVENUE — to your clients.
If you work in PR, you know how much of a struggle it is to make a direct connection from your work to your company's or client's revenue.
Podcasts are a unique media platform, because in addition to creating brand awareness for the guest, you can often track immediate sales from a podcast interview for your company.
This is because podcast audiences are highly engaged. According to a survey conducted by Midroll, the average podcast listener makes it through about 90 percent of a given episode. Considering that the average podcast interview is 41 minutes long, this gives your client a lot of time to establish their credibility and make a connection with the audience.
This high level of audience engagement leads to results — and I will show you exactly how you can leverage every interview to bring in revenue for clients.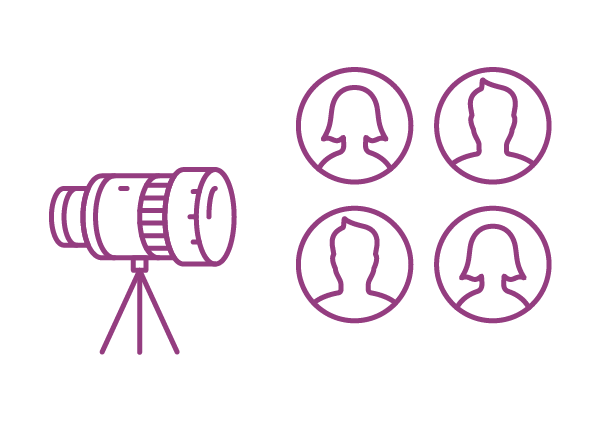 Your average interview podcast needs to source 52 guests a year, so they're always looking for guests.
Even now, in the global pandemic, podcasts are regularly scheduling guest interviews. In fact, we've heard from podcasters who say that they're creating more content than ever before for their podcasts — some are recording 1-2 interviews a day!
This makes podcasts an excellent way to keep up the momentum and deliver results for your clients, while you're working on landing big media mentions or speaking engagements for them.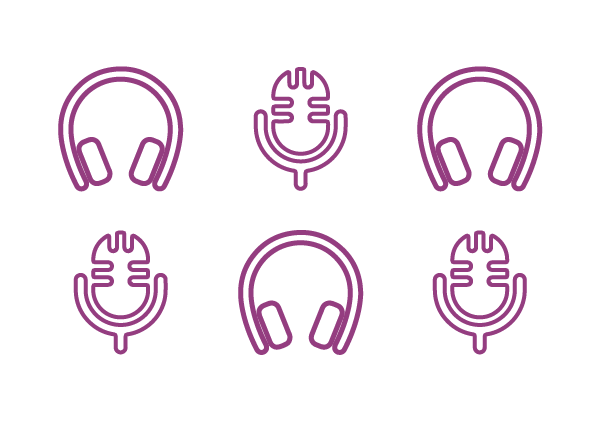 Unlike traditional media, guest posting and contribution opportunities, you can repurpose your work.
When you pitch podcasts, you don't run into the same kind of "exclusive" concerns that you get with traditional media.
You don't have to spend your time coming up with unique contributions or media exclusives that other kinds of media require, because each interview will be different.
That means you can spend less time brainstorming new topics and more time on relationship-building and getting results.
Not only are podcasts more effective, but once you understand the platform, they can be more efficient to pitch and book as well!
Podcasts have made it to the mainstream and more companies are asking for these services.
Hi, I'm Brigitte Lyons
My background is in traditional public relations and media. I've worked with CNN, Bloomberg, Fast Company, Bustle, TODAY.com, Refinery29…the list goes on-and-on.
So when my boutique agency started pitching podcasts, it was a way to keep up with new media. We never guessed it'd become a cornerstone of our strategy — much less completely REPLACE all the other types of media outreach we did.
Which is exactly what happened last year…
Our boutique agency made the switch to podcast outreach, because we saw the impact guest appearances had for our clients — and because we knew we could sustain our business just by focusing on this market.
I founded Podcast Ally, because I saw podcasts outperform any other type of media for my clients. I've worked in public relations for 17 years, and I've never seen any other platform drive real revenue & create opportunities for business owners, authors and thought leaders the way that podcasts do.
I've seen one client drive $50,000 in revenue from ONE interview (granted, that's an exceptional result, but it is possible!). 
Another formed a lucrative business relationship after being interviewed by one of the most influential podcasts in her industry. 
Yet another emailed me a few months ago gushing about the friend she made — a host of a high profile podcast my company booked for her.
You might be wondering, "With results like those, why would you train other companies on your system?"
We can't serve everyone. My agency has specialized in a few podcast markets, which allows us to keep on top of the trends and not work our bums off learning new industries!
As a result, I'm often referring podcast outreach out to other freelancers and agencies…
And I hope you'll keep an open mind here, because there's just one problem…
I surveyed 100 podcasters, and they told me that PR professionals unfortunately send them the WORST pitches. 😠
Before you write off podcasters entirely, I've come to see that this is because few PR people understand what makes the podcast market different from the other media you work with.
Here's the thing…
99% of people who are sending pitches to podcasts are committing one of three BIG pet peeves in every single pitch they send out.
I've seen pitches from other podcast booking agencies, name-brand PR agencies that we all know, virtual assistants and SEO specialists that fail to offer podcasters anything they can sink their teeth into.
If you've ever:
Sent your client's boilerplate or press release to a podcaster in place of a pitch letter…
Failed to include interview topics in your email to a podcaster…
Felt like your pitches were just going into the abyss…
You'll learn the right way to pitch podcasters, so you can build the reach, revenue and network of your clients in the process.
Once you get to know podcasters better, you have all the skills to consistently book your clients onto podcasts.
Ultimately, the better we ALL serve podcasters, the better results we all will see. 👍
"Podcast Ally is one of the only sources
of guest referrals I trust."
Not only have we booked clients on leading podcasts like Mixergy, Being Boss and Entrepreneurs on Fire (before they went to a pay-to-play model), but podcast hosts like our approach so much they've become clients — to the tune of $100k in revenue.
In other words, podcasters don't just book clients, they're also looking for representation to pitch them to appear as guests on other podcasts!
Don't just take it from me — here's what podcasters have to say about the approach you'll learn in this program:
As the co-founder of a popular podcast for creative entrepreneurs, I get between 10-15 pitches per week. Usually about 10 are complete junk. The small bit left are decent, maybe even bordering on slightly interesting. 
Brigitte's pitch was AMAZING.
So much so that I not only booked all the guests she would send me as soon as possible, but a few weeks later I begged her to take me on as a client! Anyone who can win me over like that is someone I want to learn from and grow with.
Christina Scalera, Co-host, Creative Empire and Founder of The Contract Shop
Podcast Ally is one of the only sources of guest referrals I trust, because it's clear that Brigitte and her team actually take the time to listen to my show, understand my audience and make a connection to how the guest can serve my people.
That kind of consideration is rare!
I appreciate that their recommendations are always customized to my show.
Dr. Michelle Mazur, Host, The Rebel Rising Podcast
I wanted to let you know that it's encouraging to have someone suggest a guest for my podcast, who actually thinks about what my podcast might want before they ask.
This puts you guys ahead of a lot of the other people who pitch to me!
Andrew J Chamberlain, Host, The Creative Writer's Toolbelt Podcast
This program is for you if… 
You're already working with clients on PR, influencer outreach, or list building and lead generation, but pitching podcasts is still relatively new to you.


You may be helping clients place guest posts on popular media outlets, doing local PR or managing their own podcast — and podcast PR is the logical next addition to your service line-up.

You don't want to get it wrong and have podcasters send your pitches to spam.


We all know that there are practitioners out there who spam media outlets — they download email lists and send the exact same email to every journalist and freelancer they can find. You don't operate that way, because you understand that this approach can trash both your reputation and your clients'.

You desperately want to get started with podcast outreach, but you don't have the time to listen to hours upon hours of podcast interviews each week!


Don't worry — no one on our team does that, and we've booked some of the top podcasts in each category. I'm talking Mixergy, Being Boss, Entrepreneurs on Fire, The One You Feed, Goal Digger…you will spend some time up front learning the ropes but I'll show you a better way to figure out what podcasters are looking for than listening to endless amounts of audio.

You have a client that you can get started with NOW!


One of the most unique aspects of this program is the way we've built in client deliverables — this is one of the most important criteria for joining. You must have a paying or test client to work with to complete this program.
We have built in deliverables and check-ins to help you not only learn the ropes of podcast outreach, but you'll also WOW your boss or client!
By the end of the Podcast Ally Pro Accelerator, you will have:

Delivered an overview of your client's opportunities with podcast interviews and helped them to understand what ROI they can expect from a podcast outreach program

Created a podcast outreach list for your client that only contains podcasts that will move the needle for their company

Led your client through a Story Starter exercise to come up with unique interview topics

Developed a press kit to help podcasters prepare for interviews with your CEO or client

Created up to 3 unique pitch emails that are reviewed and approved by our team — and gained the know-how to continue developing podcast pitches for your company or clients

Put foolproof systems into place to make sure you're following up on every opportunity

Identified how your boss or client can best leverage every interview and helped them develop their interview and sales skills as a podcast guest
You get hands-on support every step of the way.
The Podcast Ally Pro Accelerator is delivered in 6 learning modules. Each module, released weekly over 6 weeks, includes video, downloadable tools, skill-building exercises, and the opportunity to get direct feedback from Brigitte before you deliver anything to your clients.
Here's what we'll accomplish together:
Week 1
Know that you are creating the most effective podcast outreach program…before you start blocking off time for interviews!
We will start by making sure you — and your boss — are clear on what podcasts can do for your business and what results you're aiming for. 
This week's highlights:
What makes podcasts different than other kinds of media, and how they can drive revenue for your company
How to set expectations around the podcast outreach timeline
Why your client's call to action is the key to seeing ROI
Average time to complete and implement: just over an hour
Week 2
Build a podcast outreach list that's right for your client
Before you can start to develop interview topics, it's important to uncover the opportunities that are available to your client's specific needs. You will start pulling podcasts for your client to take your goal-setting and planning out of the land of theory and into the real-world opportunities available to you.
This week's highlights:
How to quickly qualify podcasts that are aligned with your audience

Start building your podcast outreach list

Identify beyond-a-doubt what the podcasters in your niche are looking for
Average time to complete and implement: 1.5 hours (although if you're like most people, you'll want to spend longer on research once you get started!! Our job is to rein you in! 😂)
Week 3
Choose the right interview topics that make it a win-win-win for your CEO, the podcaster and their audience
While most people think chatting up a podcaster on Instagram is the way to get your foot in the door, we know the real key to getting results is sending podcasters recommendations they can actually see working for their show! This week, you will meet with your client to walk them through the podcast opportunities available to them and brainstorm interview topics.
This week's highlights:
Prepare a podcast market analysis to deliver to your client
Take your client through a brainstorming session to identify their strongest interview topics
Average time to complete and implement: 2 hours
Week 4
Create pitch templates that feel custom to every podcast
There is a fine balance between developing pitches that feel targeted to each podcast on your list, and getting your work done quickly and efficiently! You will learn our signature approach to creating a "model pitch" that you can use for entire segments of podcasts — all while feeling completely custom to each podcast on your list.
This week's highlights:
Learn the 4 building blocks of a podcast pitch and put the pieces together for your first pitch
Custom touches that make your pitch emails feel authentic (even when they're 90% recycled)
Real-life examples of podcast pitches that led to bookings + instructions on how to make them your own
Develop your first podcast pitch with Brigitte's guidance
Learn our favorite follow-up techniques — we'll show you actual examples that have led to booked interviews 
Average time to complete and implement: This can vary quite a lot depending on whether you've ever written a pitch email before. If you're already working in PR, this module will take you 1.5 hours; if this is brand-new, you can expect to spend up to 3 hours.
Week 5
Set up foolproof systems to follow-through on every opportunity
There is always a lag time between submitting a guest recommendation and getting a response back, so we'll put this downtime to good use by turning your one-off pitch into a turnkey podcast outreach system you can use to get predictable results.
This week's highlights:
Learn our foolproof pitch tracking and follow-up system
Try our 5-minute method for finding the contact information for any podcast
Put together your client's media kit
Leverage the pitch you already wrote by turning it into a turnkey template
Average time to complete and implement: 1.5 hours
Week 6
How to get the most out of podcast appearances
Getting the interview is a great goal — but it's not your final destination! That's why we'll wrap up the program by helping you set up your boss or client to get real ROI from their podcast interviews.
This week's highlights:
Landing page examples + sample invitation language you can use to turn podcast listeners into buyers and supporters
Our media briefing template + interview checklist
Interview promotion checklist to use when your interviews go live
Average time to complete and implement: 1 hour
BONUS!
Get unparalleled support and coaching from Brigitte during the entire 6 weeks.
Training and systems are great….but what happens when you have questions that need answers?
Coaching and mentoring are a big part of how I train my own team, and I bring that energy into the Podcast Ally Pro Accelerator through 6 weekly live coaching calls.
If you've ever been in a program with hundreds of participants, where only a cherry picked few get to talk to the instructor…
Our coaching calls will completely reset your expectations for other courses. Or, so I've heard.
You can submit your questions in advance or raise your hand during our call (we meet on Zoom), and I will stay on the line until your question is answered.
Whether you'd like to run some pitch language by me or ask me about a specific podcast or have a question on follow-up etiquette, I'm here to help you make your podcast outreach program a success.
The value of this bonus? Easily $2,000.
"In this rapidly changing environment, I knew investing in my business, investing the time and money towards expanding my skill set so I can quickly pivot with new revenue streams was the right choice."
Before buying a course, I always ask myself "what's the most important piece of learning I want from this experience?" With Brigitte's Podcast Ally Pro Accelerator, I came up with three! In this rapidly changing environment, I knew investing in my business, investing the time and money towards expanding my skill set so I can quickly pivot with new revenue streams was the right choice. The opportunity to learn and create alongside Brigitte, plus the class is structured to immediately apply my learning for feedback and guidance is the best way I know how to ready my business for whatever is coming.
I came to class with my pencils sharpened and ready to learn!
By the end, I had created a database of podcasts I can use for a variety of clients. I learned how to take a pitch and make it a template that will help me from a time management perspective. Going through the material in real-time with an actual client helped me start to create my own process of how I'll research, organize, and present information to clients.
Heidi Johnson, Operations, Project and Admin Management
"My favorite part of the program was learning the meticulous system Brigitte has in place – and recommends – to conduct podcast pitching. Within a month of the program, I'd booked my client onto two podcasts!"
I'm the co-founder of a cross-cultural boutique communications agency that specializes in PR, social media and content. I joined the Podcast Ally Pro Accelerator, because I wanted to get better at pitching podcasts, so I could incorporate podcasts into my media outreach.
The program was eye-opening overall in terms of understanding how podcast pitching works, what they're looking for, and the striking differences between approaching podcasts vs. other media.
But my favorite part of the program was learning the meticulous system Brigitte has in place – and recommends – to conduct podcast pitching. I love systems so it was a beautiful thing to see!
I walked away with an easy system to develop a podcast list, conduct the outreach, and prepare all materials necessary for the interviews. I started pitching the podcasts right away — and by the time I sent out 11 pitches, two podcasts had agreed to interview my client!
I give this program 5-stars and would recommend it to any PR person looking to add podcast outreach to their services!
Yaneiza Echezarraga, Twin Minds Media
We will start the Podcast Ally Pro Accelerator on Monday, August 10th.
Our weekly workflow:

Training and assignments drop Sunday night, so they're waiting for you when you get to work on Monday
Join Brigitte for a live coaching call each Thursday at 3 pm Eastern / noon Pacific
Sign up now to get all the training, coaching, and systems you need to land revenue-generating podcast interviews for your clients for 6 payments of $397 ($1997 if you prefer to pay in full)
"It was a pleasure to learn from Brigitte! She goes above-and-beyond by giving individual feedback at every step of the program."
I work at a startup coordinating our marketing efforts, and we were looking to do more outreach to podcasts due to the cancellation of many in-person events we rely on to grow our user base.
My role encompasses everything from managing my CEO's calendar to customer support to PR, so it was a big priority for me to develop a system I could manage in just a few hours a week.
The training itself takes a bit more of a time commitment, but you do all the heavy lifting with Brigitte's support and input. I loved the tools that were provided — specifically the way the media list also served as a project manager, as well as the sample pitches Brigitte provided!
I loved this program. I got a lot out of it and am already pitching some outlets.
To anyone considering joining the program, it was a pleasure to learn from Brigitte! She is an informative, upbeat and very helpful guide. Her passion for this work was evident throughout the program, and she goes above-and-beyond by giving individual feedback at every step of the program.
Beth Gatsik, Executive Assistant to the Founder and CEO at PILOT Inc.
"I loved the mixture of video/practical work and found Brigitte's guidance on how long we should be spending on each task helpful."
My boss recommended the Pro Accelerator to me after working with Brigitte's company. It sounded like an interesting skill-set to have under my belt – one that I hadn't really considered before!
I learnt a lot about what happens behind the scenes on a podcast. I'm an avid listener so it was fascinating to learn about the other side. I loved the mixture of video/practical work and found Brigitte's guidance on how long we should be spending on each task helpful.
One unexpected benefit was that the training also helped me line up podcast sponsorship opportunities. The course had given me such a good understanding of podcasts, hosts, and pitching that I felt a lot more confident doing this. I'm happy to report we will be sponsoring the Zero Waste Podcast for the next 6 months!
Chelsea Plowman, Administrative Services Overlord at Showcase Workshop
Frequently Asked Questions
Do I HAVE TO HAVE A CLIENT ON BOARD TO GO THROUGH THE PROGRAM
This program is structured to help you deliver a podcast outreach program to your client or CEO, so you should be prepared to do this work on behalf of the person who will ultimately be the guest on podcasts. This can be a paying client, another business owner who you trade services with, or someone in your company who will be giving the interviews.
How much of a time commitment is the accelerator -- for both me and my client?
I know that you have other work to do, so I broke the training into weekly steps that you can complete in a few hours each week. Once you're finished with the Accelerator, you will also need time to pitch podcasts for your clients, which can be done in as little as 2 hours a week once you have the pitch templates in hand that you'll be developing in this program.
The kind of time commitment your client (or boss) needs to put in will vary based on how well you already know their goals and business, but a good rule of thumb is to plan for:
A 30-minute conversation around goal setting
A 60-minute interview topic brainstorming session
Time to review and approve your podcast outreach plan (usually about 30 minutes)
How can i ensure my clients will get value from the work i do for them in this program? 
I've worked with clients in a variety of industries, and the #1 thing I look for in my clients now are inspiring stories. These stories can be about how they started their business, their process of writing their book or a personal discovery that led them to their work. Podcast interviews are often focused on expertise and how to's, but the long-form nature of the platform lends itself to storytelling.
As for the work itself, you will have the opportunity to get feedback from me before you present anything to your client, so you can be sure anything you deliver to them is on target!
If you're at all unsure whether your specific client or company is a good fit for podcasting, please reach out to support@podcastally.com, and Brigitte will be happy to work with you one-on-one to be sure it's a good fit before you join.
How long before we will start to see results from podcast outreach?
That depends a bit on what you consider a result! I am going to assume you mean the interview going live and all the benefits that come from them.
Podcasts can have longer lead times that you'd expect. Many podcasters are also business owners, which mean they batch their work. Let's say I book you on a podcast tomorrow...it might be 2 months before the interview happens and another 3 months before it airs!
Podcast interviews are best for companies who are stable enough to invest in their long-term sustainability. They are not a quick fix for a struggling business!
You will be encouraged to send out your first pitch after week 4 in the program. Other participants have booked their clients onto podcasts within a month of that milestone! Your results will depend on how many pitches you send out and how much opportunity and competition there is in the podcasts you want to break into.
Can you guarantee that I'll book podcast appearances?
No. That's just not how PR works. However, I can tell you that our internal benchmark is to book one interview for every 10 podcast pitches you send out.
Get access to all our best tools, templates and a tutorial library that you can go back to time-and-time again.